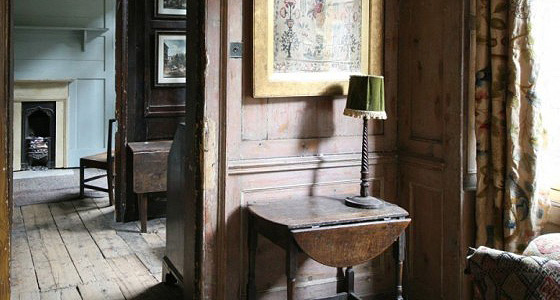 Connecting the Dots returns to the London Design Festival from 22 – 25 September 2016 with the exhibition Enlightened Design. The stunning historic house at 4 Princelet Street plays host to the fourth edition of the Dots which presents the work of eight designers from the Netherlands.
An intriguing terrace house, eight Dutch designers: Enlightened Design presents an intimate exhibition that explores light, time and lightness. Time takes a leap of almost three centuries: in an authentic Georgian house, eight Dutch designers will exhibit their most recent work. Designers include Jolanda van Goor, Bo Reudler, Morgan Ruben, Femke van Gemert and Maarten Olden. Natural materials, repurposed techniques and imperfection are some of the themes covered in their work.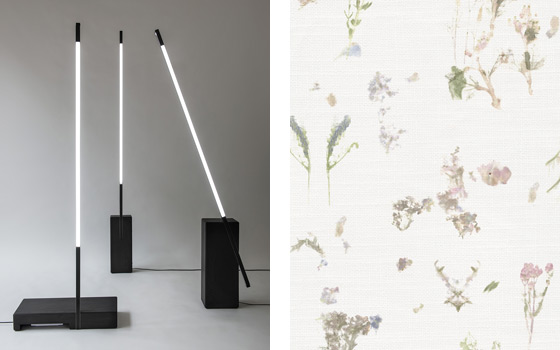 Left: 
Nero lights
 by Morgan Ruben and right 
Bloom Inks
 for Dutch Wall Textile Co. by Bo Reudler
This year the Dots takes a different approach. Initiator David Heldt explains: "Instead of exhibiting in a hectic location where people rush between stands, this time we wanted a space that would arouse curiosity and wow visitors yet make them feel immediately at home. It should be somewhere that slows people down and encourage connection between them."The answer was found at 4 Princelet Street in Spitalfields, a Georgian merchant's house popular today as a location for filming and photo shoots. With its atmospheric original interior, the historic setting beautifully offsets the contemporary pieces on show, accentuating their timelessness. It is also conveniently located around the corner from the London Design Fair (incorporating Tent/Super Brands) at Brick Lane.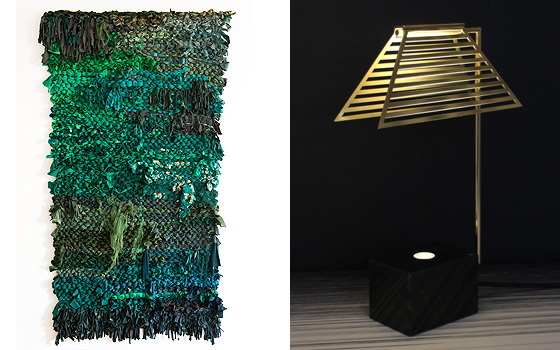 Left: Longings I, Deep Dense by Femke van Gemert and right Contorno by Jolanda van Goor
With London being a major hub for architecture and interior design practices, it was essential for Dutch designers to be represented at LDF. Heldt: "With this edition we're actively reaching out to these firms with the designers' works that suit projects across the spectrum from commercial and hospitality interiors to private residences." For instance a strong market in the UK for wall coverings favours the work of Femke van Gemert and Bo Reudler which aims to revive the tactility and richness of textiles on walls in contemporary interiors. Visitors are warmly invited to stay and linger at the exhibition, soak up the atmosphere and lose track of time…
Enlightened Design – Connecting the Dots London 2016
Thursday 22 – Sunday 25 September 2016
4 Princelet Street, Spitalfields, London E1
Open daily from 10am – 8pm, Sunday from 10am – 6pm
Notes to editors, not for publication
For more information and visual material please do not hesitate to contact David Heldt: 
press@thedots.nl
 / +31615510727
On Friday 23 September the Mixing the Dots Networking Cocktails will be held in collaboration with the 
Embassy of the Kingdom of the Netherlands
 from 6pm – 9pm. To RSVP please email: 
connecting@thedots.nl
Chef Martin hosts daily aperitifs in the Enlightened Dickens Lounge from 5pm – 8pm

Connecting the Dots: Publishing and presenting Dutch designers
and design-culture internationally during key design events and fairs